Food and lodging options perfect for whatever
Yellowstone
adventures

you choose.
With our vacation packages, you'll get to choose where you'll go, what you'll do–and of course, where you'll stay.  
Just passing through?  No problem! We'd love to welcome you for an overnight stay or two.  
"We spent two nights at Three Bears Lodge and had a wonderful time! The lodge was clean and offered a restaurant right on site. We took advantage of two days snowmobiling to Two Top Mountain and Yellowstone. We thoroughly enjoyed our guided tours! Highly recommended!"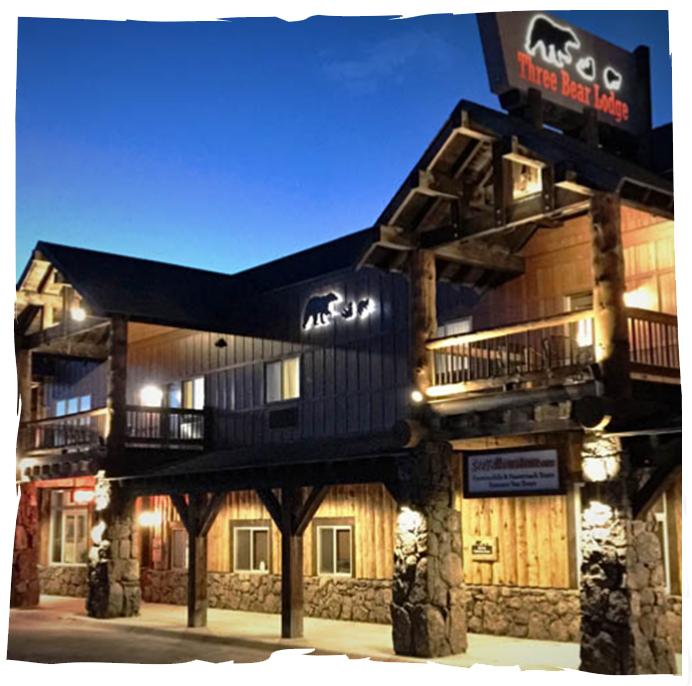 Three Bear Lodge & Restaurant
At Three Bear Lodge, you may unwind after a day in the Park with a swim in our heated outdoor (summer season) pool, relax in our indoor heated soaking tubs or just chill our on the public balcony. During your stay we encourage you to take a stroll around the hotel and discover the history of the property through the various historical displays.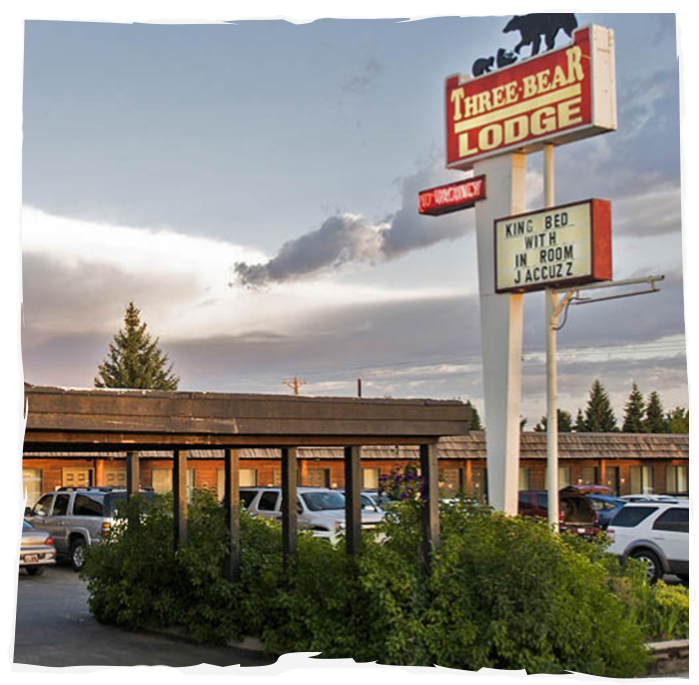 Three Bear Motel & Restaurant
Rooms located in the Three Bear Motel in West Yellowstone reflect the character of Yellowstone while allowing you to enjoy the convenience and economy of a motel combined with the luxury of our lodge.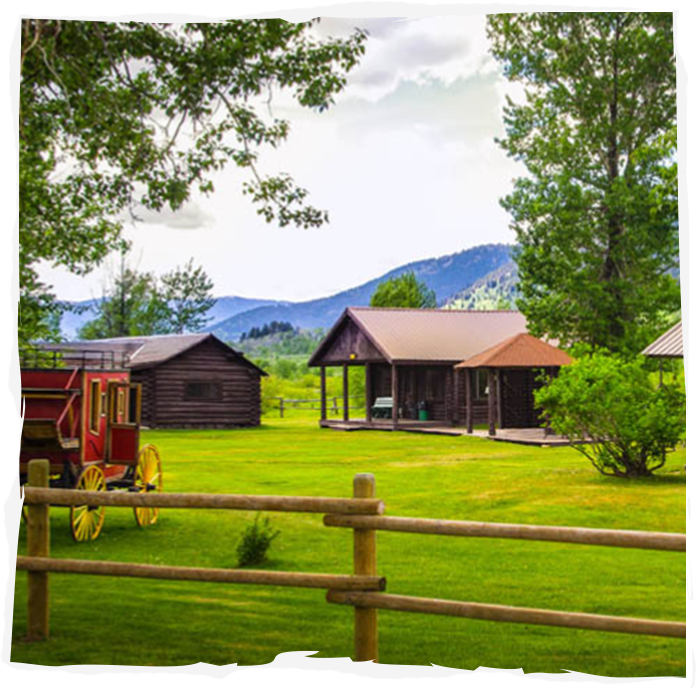 Parade Rest Guest Ranch offers a unique Montana guest ranch experience for that unforgettable western vacation. When you pass through the gate into old western charm, you find true peace and tranquility. You will experience a unique Montana Guest Ranch and see Yellowstone all on the same vacation. A rejuvenation of mind and body happens when you embrace the quiet comfort the ranch has to offer. While you're here we'll treat you like family.
Get Your Vacation Started
Request to book your vacation package now.