Explore

our Summer Tour options.
Plan your Yellowstone vacation now for Summer and Winter 2023-2024!
We offer amazing tours and complete packages to breathtaking natural wonders and wildlife.

Call us today to book your unforgettable experience.

View tour details below, then choose 'Plan My Trip Now' to start your easy online reservation request. An agent will reach back out to you directly to complete the booking. If you'd like to reserve a tour a la carte, simply contact us directly.
Skip the lines and head right to Yellowstone National Park's most famous features with tours from See Yellowstone. You'll be regaled with stories from our experienced guides as you learn about the past, present and future of the park. Clear your cache, because you will want to take hundreds of photos of the wonders found in America's first National Park.
During and after our tours, you might just be lucky enough to see a majestic moose or a herd of elk as you hike down an alpine trail. Be sure to ask about horseback tours that will also take you through fields of wildflowers and keep you captivated by the sights and sounds of Yellowstone.
Please note: Tour directions and itinerary may be subject to change according to conditions and other factors. Children rate: 15 Years and Under. Senior rate: 62 Years and Up. Active Military Rate. 15%+ Gratuity Customary
Summer Tours
Our Guides
Private Tours
Tour Map
Summer Tours
Upper Yellowstone Tour, including Mammoth Hot Springs and Lamar Valley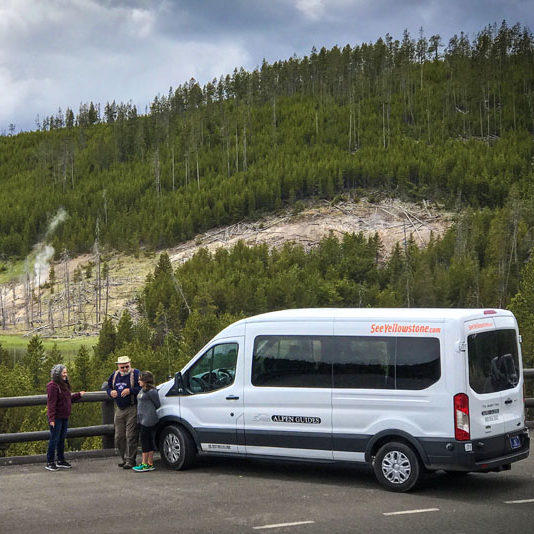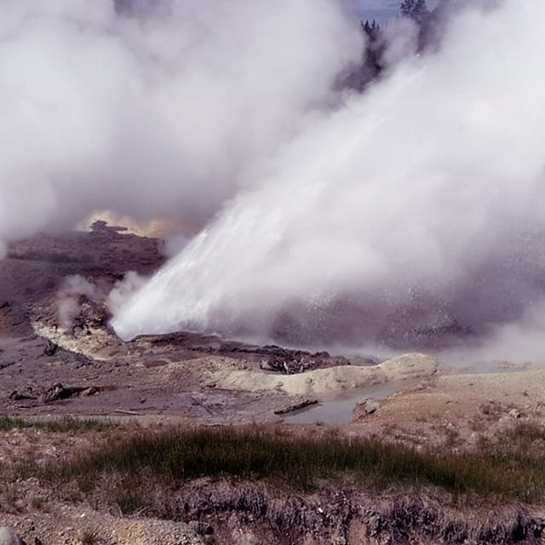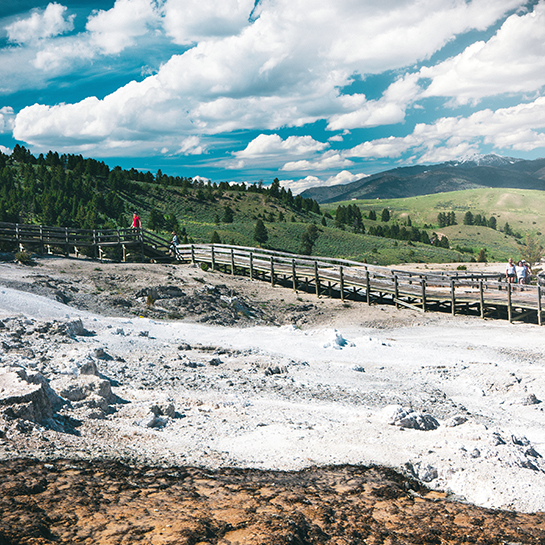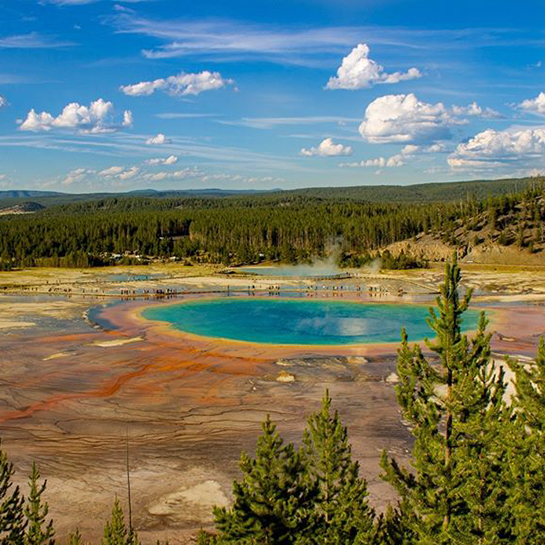 Get your cameras out and ready to capture some of Yellowstone National Park's most remarkable features. Leaving from West Yellowstone, your day will be spent taking in the spectacular sights of:
Norris Geyser Basin, which features Steamboat Geyser—the tallest in the world. Norris Geyser Basin changes daily because of seismic activity and water fluctuation, and it is the oldest and most dynamic of the park's thermal areas.
Lamar Valley, the perfect place to spot Yellowstone National Park's most famous residents: bison, wolves, antelope, elk, and more.
Mammoth Hot Springs, one of the park's most photographed areas because of its sloping travertine terraces formed by the region's geothermal springs.
✓ Lunch Provided
✓ Total Tour Time is About 8 Hours
Lower Loop Tour, including Old Faithful and "Grand Canyon" of Yellowstone
A lifetime of Yellowstone National Park memories will be made during our Lower Loop tour, which includes canyons, geysers, lakes and more. Your tour will include:
Old Faithful, the star of Yellowstone and the best-known geyser in the world. You can almost set your watch by the eruptions that occur about every 90 minutes—you won't want to miss it.
Fountain Paint Pots, so named for the rich colors you'll see in and around the geothermal features you'll find here.
Yellowstone Lake, which fascinates visitors annually as the largest natural freshwater lake in the U.S. above 7,000 feet. It boasts over 100 miles of shoreline!
Hayden Valley is known for its beauty as well as its grizzly bears. In summer it is lush, green and full of captivating views.
The Southern Rim of the "Grand Canyon" of Yellowstone is as unusual as it is spectacular. Over 20 miles long and a mile across, the canyon also features two waterfalls that send the Yellowstone River crashing below.
✓ Lunch Provided
✓ Total Tour Time is About 8 Hours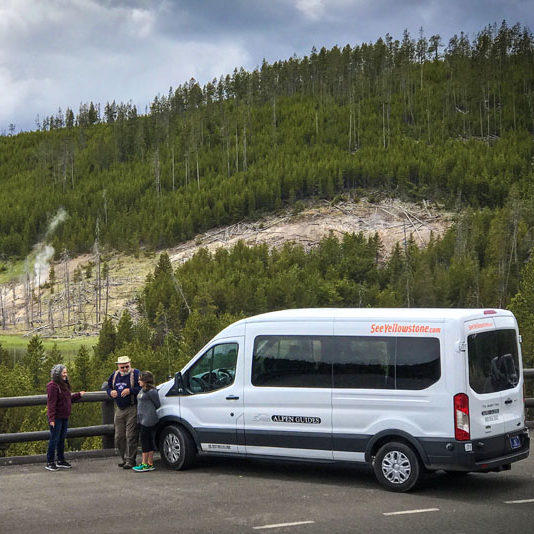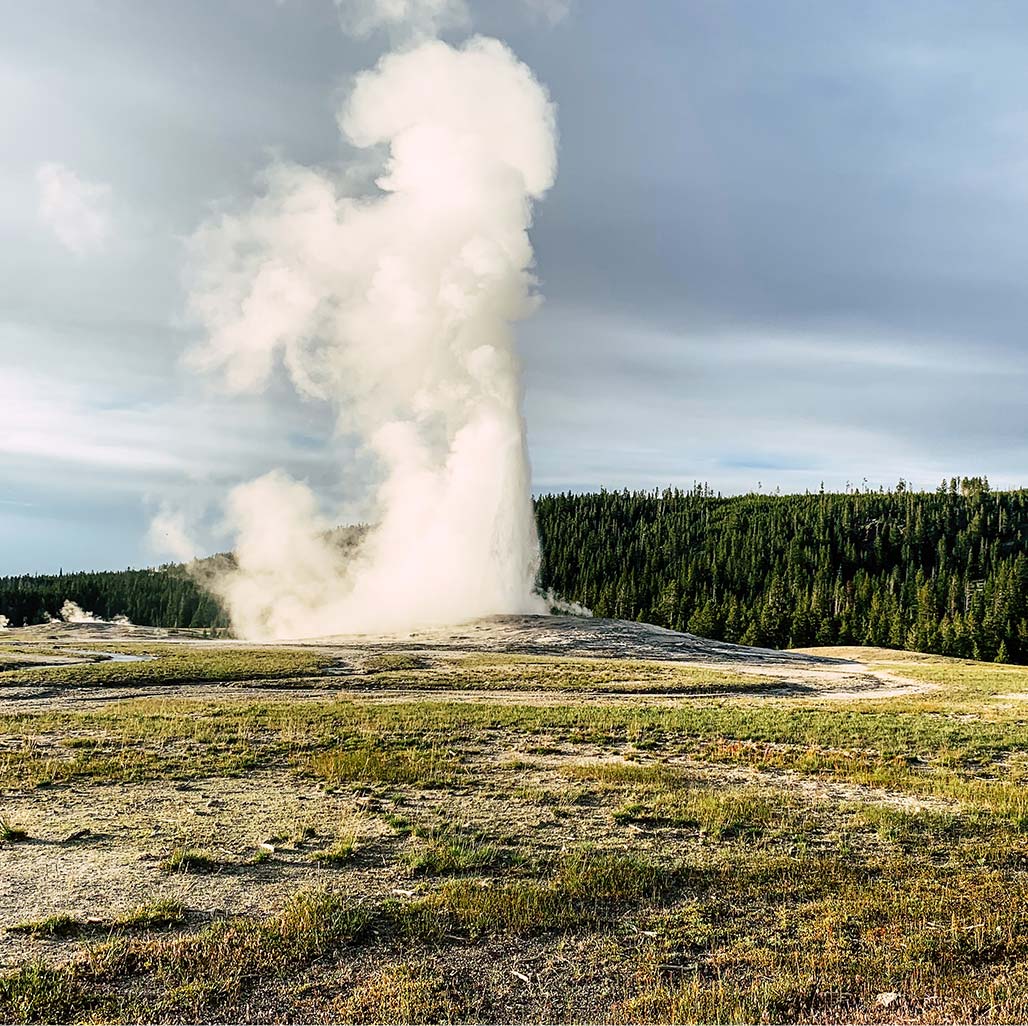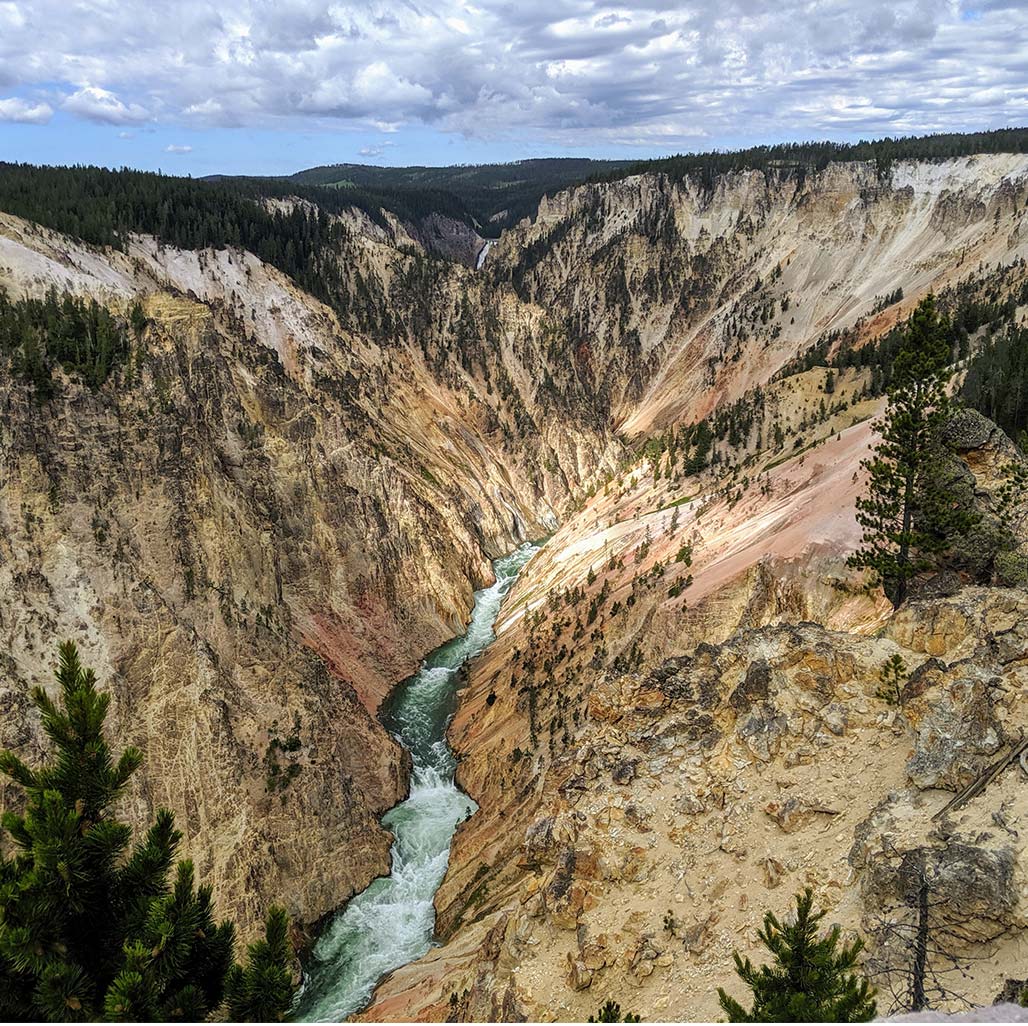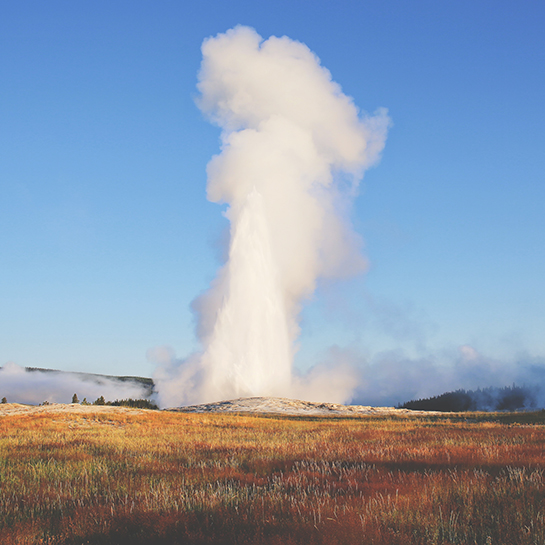 Our Guides
Private Tours
Tour Map
"A fantastic and informative tour. Our guides Don and Paul were both wonderful and made it truly enjoyable. We learned so much more about Yellowstone than going it on our own. Highly recommend."
Ready to get your adventure started?
Get started reserving one of our vacation packages now.